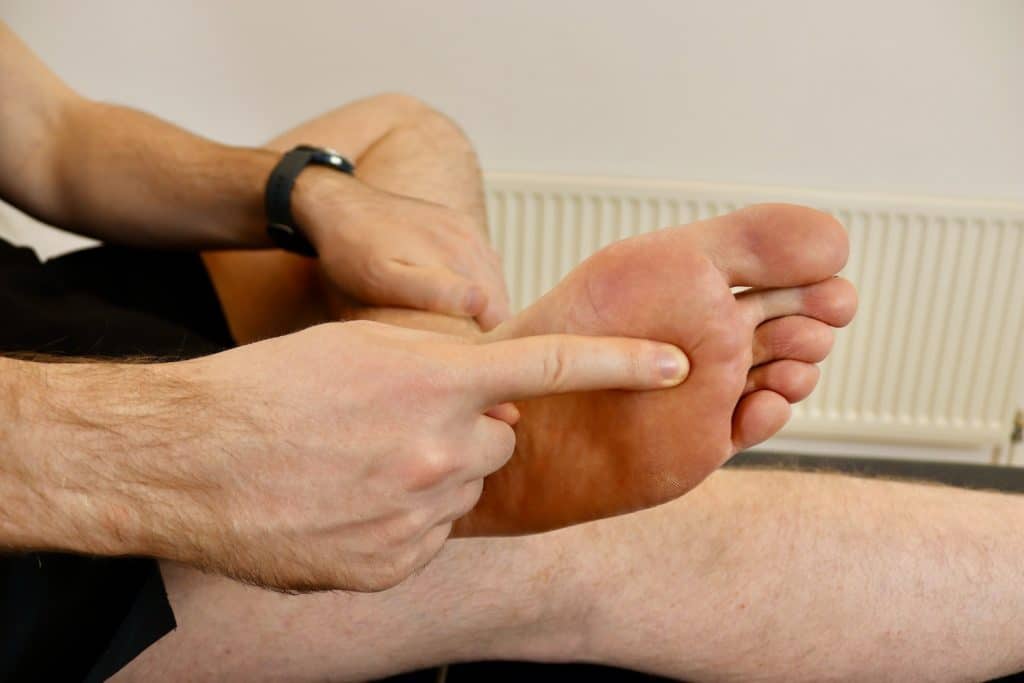 Conservatively, treatment for most patients are through non-invasive techniques and treatment options. If the problems still persist, more invasive options can be discussed along with possible surgical options.
What is Morton's Neuroma?
Morton's Neuroma is a painful growth of nerve tissue in the foot that is most commonly found between the heads of the third and fourth metatarsals, your feet's long bones. The nerves between the metatarsals in your feet become irritated and swollen when they compress together due to foot deformities, high-impact activities, or the use of tight shoes such as heels.
Symptoms:
There is usually no outward sign of this condition, such as a lump. You may instead experience the following symptoms:
Morton's Neuromas frequently give the sensation of walking on a pebble.

Radiating, tingling sensations may shoot into your toes, most commonly the third and fourth toes.
Causes:
Morton's neuroma is frequently caused by shoes that are too small or have high heels. These shoes can cause nerve compression or irritation in your feet. As a result of the pressure on the irritated nerve, it thickens and gradually becomes more painful. A foot or gait abnormality is another possible cause, which can lead to instability and put pressure on a nerve in your foot. Morton's neuroma is frequently associated with:
bunions
hammer toes
flat feet
high arches
A neuroma can develop as a result of a foot injury.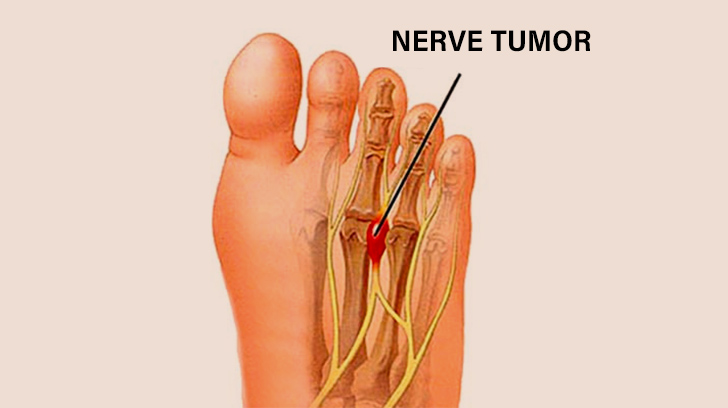 When all other treatments have been exhausted, your doctor may recommend surgery. Surgical alternatives may include:
neurectomy (removal of a portion of the nerve tissue)
Cryogenic surgery, also known as cryogenic neuroablation, involves the use of extremely cold temperatures to kill nerves and the myelin sheath that surrounds them.
Decompression surgery relieves nerve pressure by cutting ligaments and other structures around the nerve.
Morton's neuroma is treatable, but it can cause permanent nerve damage if not treated promptly. Schedule an Appointment now at Feldman & Leavitt Foot and Ankle Specialists, with our Top Rated Podiatrists for Morton's Neuroma Surgery in Edgemont, Calgary will take into consideration the extent of your deformity, the number of toes involved, your age, your activity level and other factors.
When Is Morton's Neuroma Surgery Needed?
Any foot pain that lasts more than a few days should not be ignored, and it become extremely painful as it worsens. Neuromas are frequently one of the more difficult foot conditions to treat. Consult your doctor if you have a burning pain in the ball of your foot that isn't going away despite changing your footwear and modifying activities that may put strain on your foot.
As a general rule, we perform Hammertoe surgery or procedures on an out-patient basis in an Alberta Health Services (AHS) approved Surgical Center or in a Hospital. Surgical procedural costs are covered by AHS or the patient may opt for private surgery to avoid a waiting time. A visit to Feldman & Leavitt Foot And Ankle Specialists will CLEARLY define all available patient options.