Plantar Fasciitis Surgery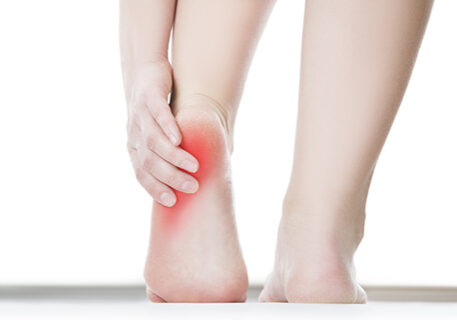 What is Plantar Fasciitis?
Plantar Fasciitis is a pain located in the arch and heel. It is an inflammation of the band of tissue (the plantar fascia) that extends from the heel to the toes. One of the most common cause for Plantar Fasciitis is faulty foot structure. If you are experiencing pain that is worse first thing in the morning, or after you have been standing for long periods of time, then you may have Plantar Fasciitis.
If you are experiencing heel pain that is worse first thing in the morning or after you have been sitting for long periods of time then you may have Plantar Fasciitis.
Other signs include having to stop when you have been walking to let the heel pain decrease. Stretching your fascia or massage your heel to allow for mobility and to reduce the pain.
For other people, the pain can be unbearable when they are spending long periods of time standing due to their work. Plantar fasciitis can affect everyone but common in people whose job requires standing a long time at work such as nurses, retail staff, warehouse workers, pharmacists, post-menopausal women, overweight people or young mothers.
This can be debilitating, causing them to look for other jobs and even change long term careers.
Other causes include wearing non-supportive footwear on hard, flat surfaces and faulty structures of the feet such as high arches or overly flat feet.
Conservative Treatment
Exercises and stretching
Footwear/activity modification – avoid going barefoot
Custom orthotics
Night splint
Ultrasound guided cortisone injections
Platelet rich protein (PRP) injection
Radiofrequency ablation (Rhizotomy)
Extracorporeal shockwave therapy
The majority of people with plantar fasciitis will get better given enough time and the appropriate conservative treatment options. However, for those who continue to suffer despite the typical treatment options of strengthening, supportive shoes, and custom orthotics, surgery can be an option.
The surgical option for chronic plantar fasciitis is typically to release the plantar fascia off of the heel through a small incision on the inside of your heel. This is referred to as a Plantar Fascial Release. Sometimes, plantar fibromas are present in chronic conditions and may need to be surgically removed also. Most people will need to be off of their foot for a couple of weeks after the surgery.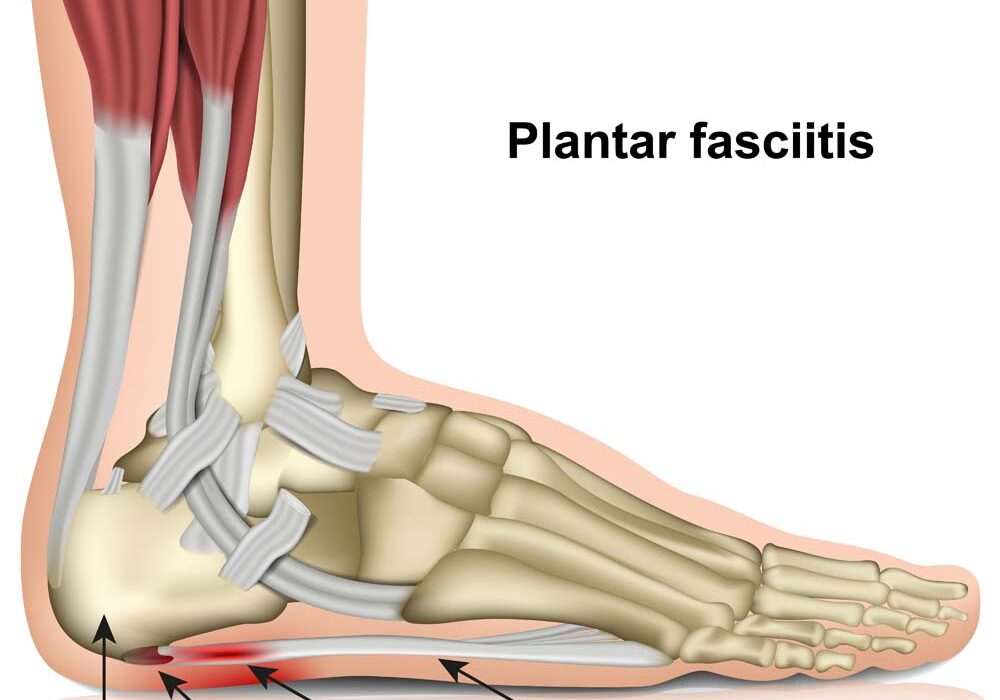 As a general rule, Plantar Fasciitis Surgery procedures are performed on an out-patient basis in an Alberta Health Services (AHS) approved Surgical Center or in a Hospital. Surgical procedural costs are covered by AHS or the patient may opt for private surgery to avoid a waiting time.  A visit to Feldman & Leavitt Foot And Ankle Specialists will CLEARLY define all available patient options.
Frequently Asked Questions
At Feldman & Leavitt Foot and Ankle Specialists, we are dedicated to providing quality foot and ankle care to all ages of patients. We believe that prompt diagnosis, early intervention and prevention are essential for the care and treatment of your feet. We provide a full range of podiatric medical care including both conservative and surgical therapies in our Calgary clinic.
Neighborhoods We Serve