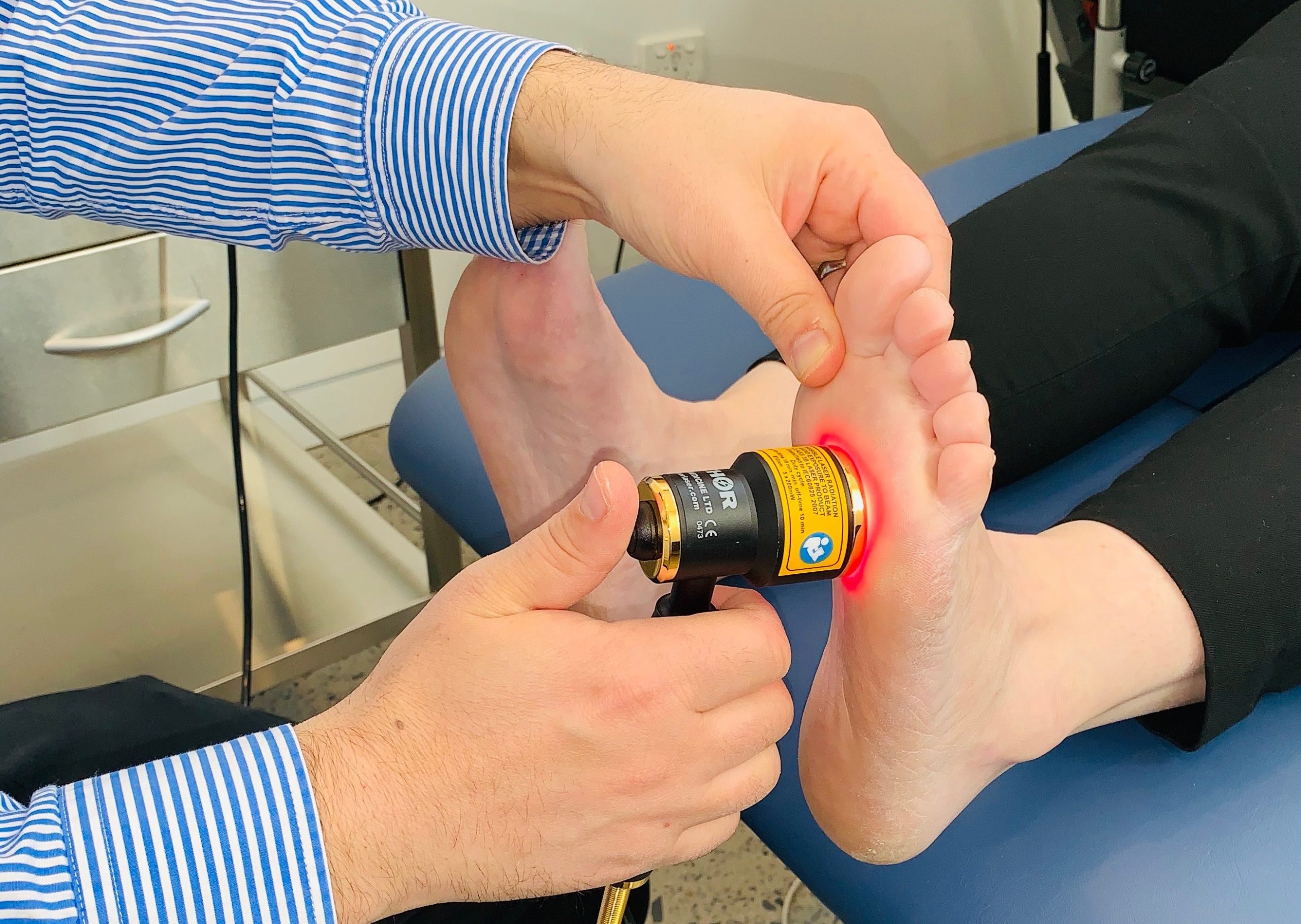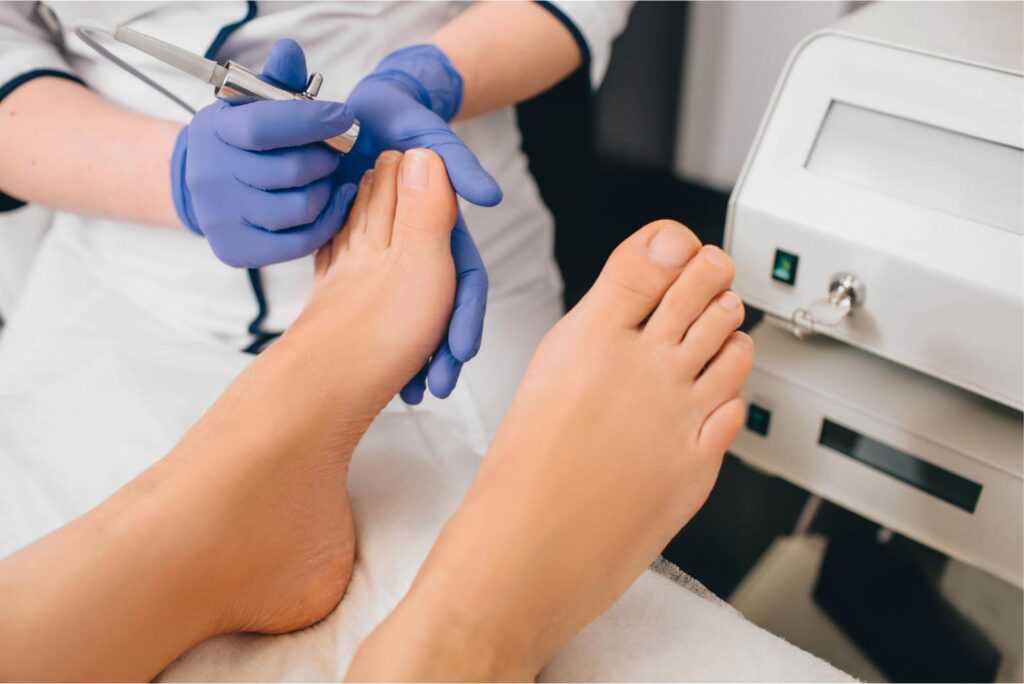 First treatment of most patients are conservatively through non-invasive techniques and treatment options. If the problems still persist, more invasive options can be discussed along with possible surgical options.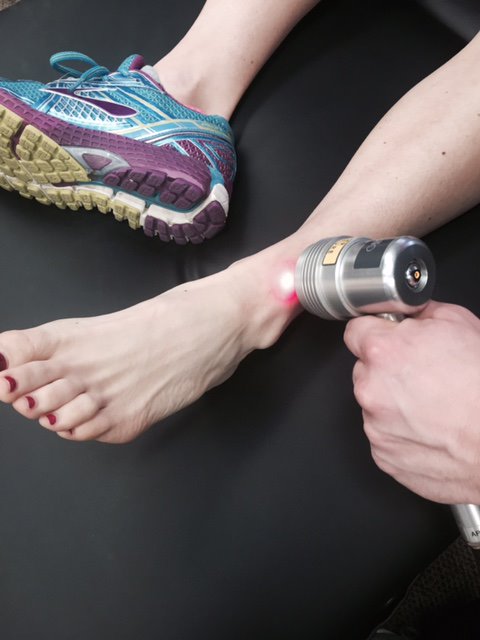 What is Low Level Laser Therapy ?
Low level laser therapy also referred to as 'pure light therapy' accelerates the body's natural healing process by energising the biochemical responses within our cells. Often called 'soft' laser, the laser beam does not cut or burn and has no side effects, other than the feeling of relaxation, therefore cannot cause heating, pain or damage to living tissue. Low Level Laser Therapy also stimulates the release of our body's natural painkillers 'endorphins' and provides a rapid effective form of pain relief that may eliminate the need for painkilling drugs. It is therefore a safe and painless, drug-free, non-invasive method of treatment.
The primary goal of successful Low Level Laser Therapy is used to decrease pain and inflammation, stimulate collagen metabolism and wound healing, and promote fracture healing.Low level laser therapy (LLLT) is used by some physiotherapists to treat various musculoskeletal condition. LLLT is a non-invasive light source treatment that generates a single wavelength of light. It emits no heat, sound, or vibration. It is also called photobiology or biostimulation.
As a general rule, Low Level Laser Therapy procedures are performed on an out-patient basis in an Alberta Health Services (AHS) approved Therapy Center or in a Hospital. Therapy procedural costs are covered by AHS or the patient may opt for private surgery to avoid a waiting time. A visit to Feldman & Leavitt Foot And Ankle Specialists will CLEARLY define all available patient options.
Three Types of Foot Pain Remedied by Laser Treatments:
Condition #1: Plantar fasciitis
Plantar fasciitis is a painful condition that's incredibly common. It occurs when the tissue on the bottom of the foot becomes inflamed, leading to serious pain. While stretching, ice, massages, and taking NSAIDs is all well and good, low-level laser treatment can effectively minimize your pain in a noninvasive way.
During the procedure, the laser passes over the inflamed area and creates a reaction that minimizes pain and inflammation. If you're older or overweight, it's likely the symptoms will return. But, laser therapy can give you months of results before you'll need another treatment.
Condition #2: Arthritis
Arthritis doesn't just impact older individuals. If you consistently exercise in a way that puts a lot of pressure on the feet (running, jogging, etc.), are overweight, or spend lots of time standing, you might experience arthritis in your feet and ankles.
Laser treatment is a great way to promote healing in arthritic joints and minimize pain for longer periods at a time. It can also be used in conjunction with other arthritis treatments without causing problems.
Condition #3: Diabetic ulcers
Diabetic ulcers are one of the most frustrating and painful side effects of diabetes. They often do not respond to regular treatments and can be extremely uncomfortable for the patient. Fortunately, low-level laser therapy can be an effective option for treating diabetic ulcers, as well as a treatment that can be combined with others for a better overall effect.
If you are experiencing any of the above symptoms, you should visit our Top Rated Podiatrists for Low Level Laser Therapy in Airdrie, Calgary, Alberta at Feldman and Leavitt Foot and Ankle Specialist to see if Low Level Laser Therapy is right for you.
Treatment For Low Level Laser Therapy
Low Level Laser Therapy is successfully used in the treatment of:
Pain Relief – Plantar Fasciitis, Heel Pain, Metatarsalgia, Bursitis, Morton's Neuroma, Sprains, Strains, tendinopathies, Rheumatoid Arthritis, Osteo Arthritis, and neuropathy
Fungal Nails – successful treatment of fungal nails.
Verrucae – (efficient and pain free – ideal for children), warts.
Sports Medicine – injuries related to sports activities.
Skin Conditions – eczema and psoriasis
Wound Healing – Foot Ulcers, Diabetic, Venous Ulcers, Neuropathic Ulcers, Ischaemic Ulcers, chilblains, post surgical wounds and burns.
Bone Repair – has been shown to improve bone repair treating fractures.
Scar tissue-Pre-existing scar tissue has shown improvement after laser treatment.
For more information on the low level laser therapy treatments that are available, schedule an Appointment now at Feldman & Leavitt Foot and Ankle Specialists, therapy may be right for you to avoid the condition worsening and causing long-term damage.