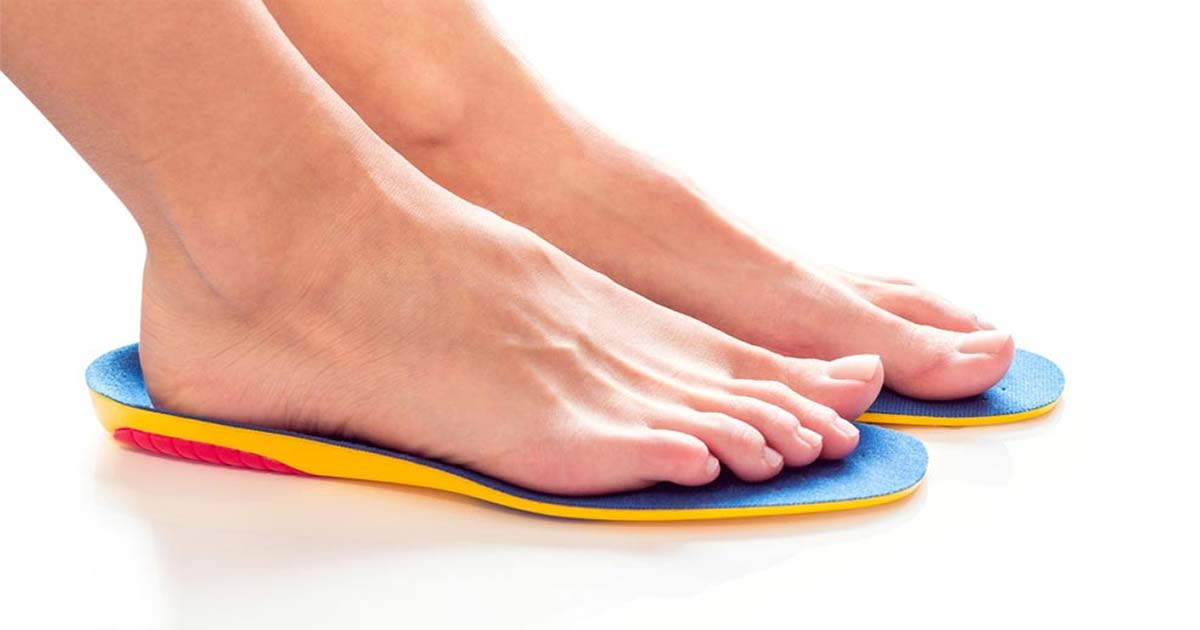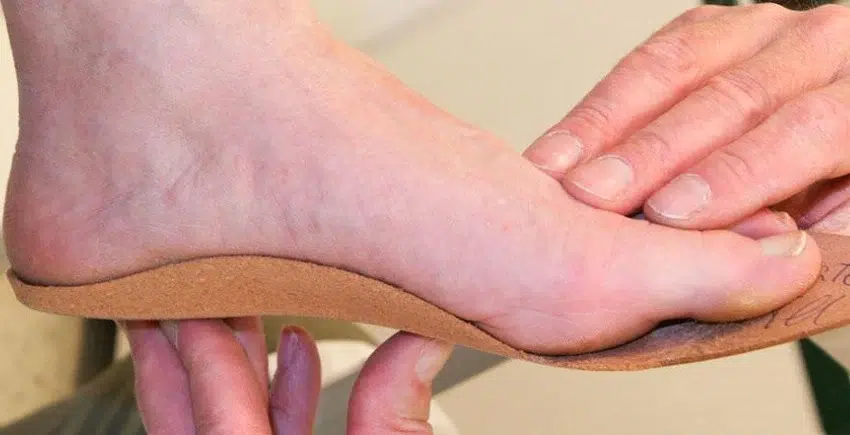 Most patients are first treated conservatively through non-invasive techniques and treatment options. If the problems still persist, more invasive options can be discussed along with possible surgical options.
Our Custom Orthotics Offer Numerous Benefits & Relief from Foot Pain
Foot disorders are commonly caused by a deformity in the structure of your foot, but they can also be caused by wearing shoes that are too small or narrow. In choosing the best type of orthotic for you, our Calgary orthotics specialist will consider many possible factors contributing to your foot condition.
Orthotics offer benefits comparable to what eyeglasses do for your eyes, in that they relieve the pain associated with foot deformities and restore proper function of the foot. Even people experiencing minimal foot discomfort without a significant foot deformity can find relief in custom orthotics.
How a podiatrist diagnoses problems
If you have severe foot and heel pain, you should visit a podiatrist, a physician who focuses on foot ailments. They will inquire about your symptoms initially. When did you first notice the symptoms, what makes them worse, and what helps them get better are a few possible questions.
The next step is a physical examination of your feet by a podiatrist. They'll be on the lookout for abnormalities and uncomfortable spots.
To ascertain how the feet and ankles are positioned during specific exercises, the doctor may probably urge you to walk and engage in other activities. Some medical professionals may even use walking pads or customized imaging. These pictures will demonstrate how and where your feet land, and they can help identify the precise spot and kind of foot structural and functional issues.
They might also suggest conventional imaging procedures for your foot, such X-rays, bone scans, or MRIs. They can use this to locate any areas of damage, injury, or arthritis.
When recommending a course of treatment, a doctor will consider all of these diagnostic techniques, including the potential need for orthotics.
Contact us today to book an evaluation for custom with our Top Rated Podiatrist for Orthotics in Beddington Heights, Calgary.
Orthotics & Insurance In Calgary
Alberta Health Care does not cover the cost of orthotics. However, most third party insurance companies cover the cost of orthotics. These insurance companies do not allow direct billing for orthotics.
Upon receiving your orthotics, our Calgary orthotics specialist will provide necessary wearing instruction, and schedule a follow-up appointment to evaluate your treatment progress if needed. At that time, your podiatrist can make any necessary changes or adjustments to the orthotics in an effort to increase your level of comfort.
Not all orthotics are the same
Not everyone who can make an orthotic makes a high quality orthotic. Beware of clinics that get you to "walk on a mat" to capture your foot. To truly capture the impression of your foot, it must be in a non-weight bearing position with your sub-talar joint in a neutral position. If those are not done, your orthotic will not be correct.
The materials used in the orthotic are also very important. For the most part, most people will require a functional orthotic. This orthotic does not bend in the midfoot/arch but supports the foot in the position it needs to be in. A soft bendable orthotic cannot provide that level of support.
As a general rule, Orthotics or procedures are perform on an out-patient basis in an Alberta Health Services (AHS) approve Surgical Center or in a Hospital. Surgical procedural costs are covered by AHS or the patient may opt for private surgery to avoid a waiting time. A visit to Feldman & Leavitt Foot And Ankle Specialists will CLEARLY define all available patient options.